Welcome from the Principal
We are very proud of our school and I am extremely privileged to be the Headteacher. Our school is a very special place. For a village school, we have extensive school grounds including a garden area for reflection, large playing field, playground, early years outside learning area, woodland and outdoor reading circle. The school is fortunate to have the spectacular setting of Tutbury Castle in the background. We are very much part of the village community and we offer an exceptional place for our children to learn and develop into unique indivduals. We make sure that everyone can succeed in a place where they feel safe and happy, a place where we celebrate individuality and aim to give your child a rewarding learning experience.
Our children follow our core Christian Values to become better in everything they do and to be the best version of themselves. We warmly welcome members of the school community to lead and celebrate in our Collective Worship.
We craft and teach an engaging, broad and balanced curriculum with exciting learning journeys and opportunities that build on the children's interests and stimulate and deepen their understanding. We intend to prepare our children socially, spiritually and academically so that when they leave us they have a lifelong love of learning and take our School Values into the wider world. Our children are excited to learn, kind, polite and supportive of one another.
Family is very important to us and as a village school we know our children and their families very well. We appreciate and value the support our families give us and the role they play in enriching our children's experiences and supporting their education.
Mrs Joanne Lowe
Principal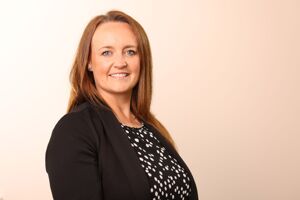 If you would like to visit our school or learn some more about the wonderful opportunities that we provide, please don't hesitate to call or email and we will do our best to answer your questions. If you are interested in applying for a place at our school, please contact us and we will be happy to give you a school tour to share our wonderful school with you.